Japan Alternative Data
for Investors
Access untapped alpha using the most up to date Japanese alternative data.
Our best-in-class Japanese alternative data powers your data-driven strategies through unique insights into retail, consumer, technology trends and more.
Maximize your investment opportunities with Shingan AD and stay ahead of the competition.
ABOUT US
Along with market-driving data, Shingan AD also provides a suite of additional support services.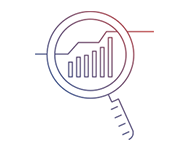 Data Sourcing
Find the right data that empowers your investment decisions.
Data Customization
Customize your data to fit your unique needs with flexible offerings.
Communication Support
Streamline and reduce your burden by utilizing our communication support.
For Data Owners
Looking for buyers that can maximize the value of your unique data set?
NRI provides comprehensive support to commoditize and promote your data.
READ MORE
Contact